The starting point for any frame is the wooden moulding. These include oak, maple, ash, pine and obeche. Many of the profiles we use are unique to our studio.
Working up from the bare wood allows us to apply our own finish to make a frame that is both unique and complementary to the artwork.
Frames can be plain, decorated with applied 'compo' decoration, or even carved to order.
Our house finishes, developed in the studio over many years, include waxing, staining, French polishing and painting.
Importantly, we use the traditional method of water-gilding to lay genuine gold leaf onto specially prepared frames. This historic process, little changed since ancient Egypt, can involve up to fifteen individual processes. The bright burnished gold frame is colour-washed and distressed to give a period look or left clean for a modern contemporary feel.
All of these finishes can be blended to give the picture frame character and uniqueness.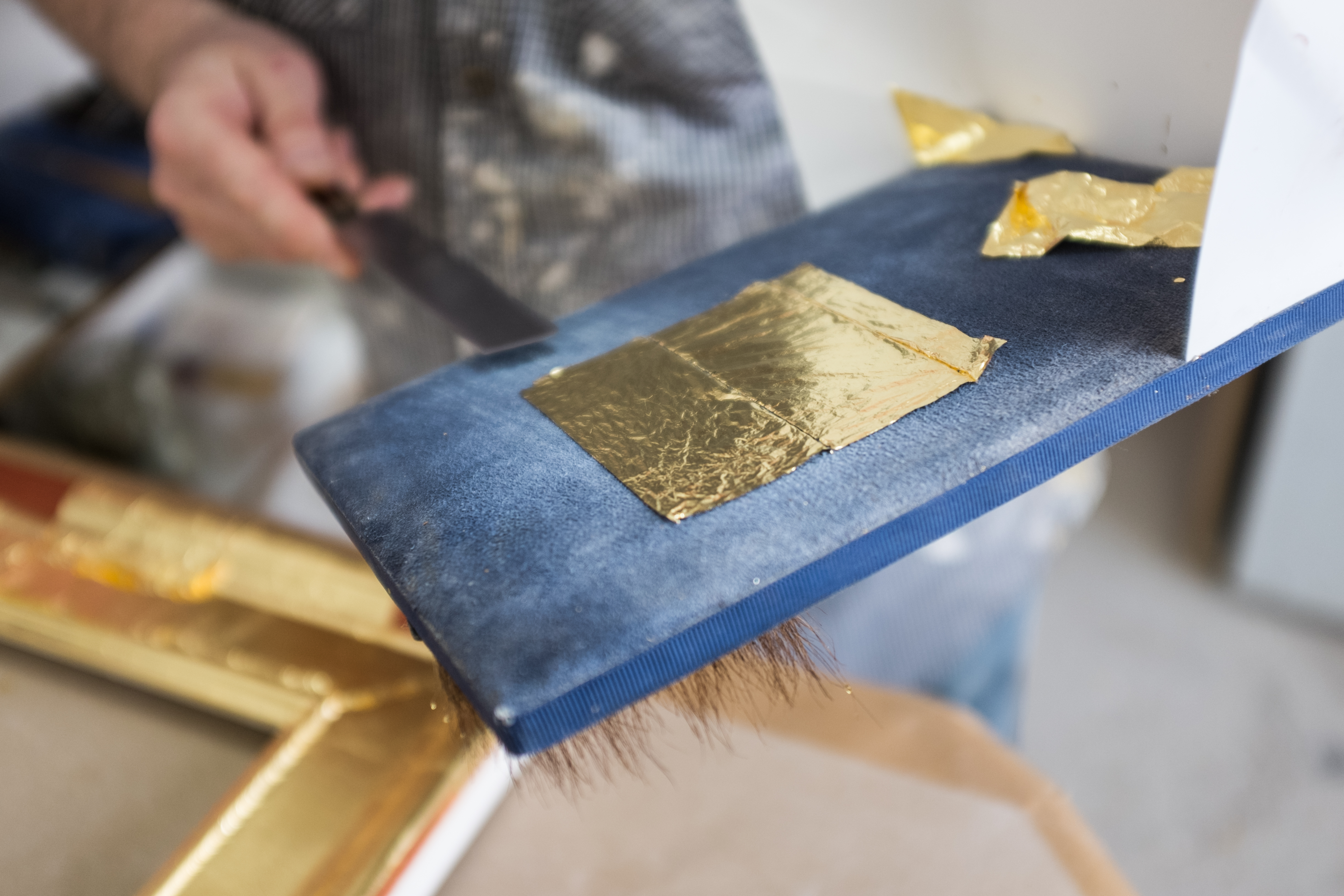 Cutting gold leaf on the gilder's cushion ready to lay down on the prepared frame surface